"Psychedelics Saved My Life", Afghanistan Combat Veteran Says
Vet Lauds Santa Cruz City Council for Decriminalizing "Magic Mushrooms"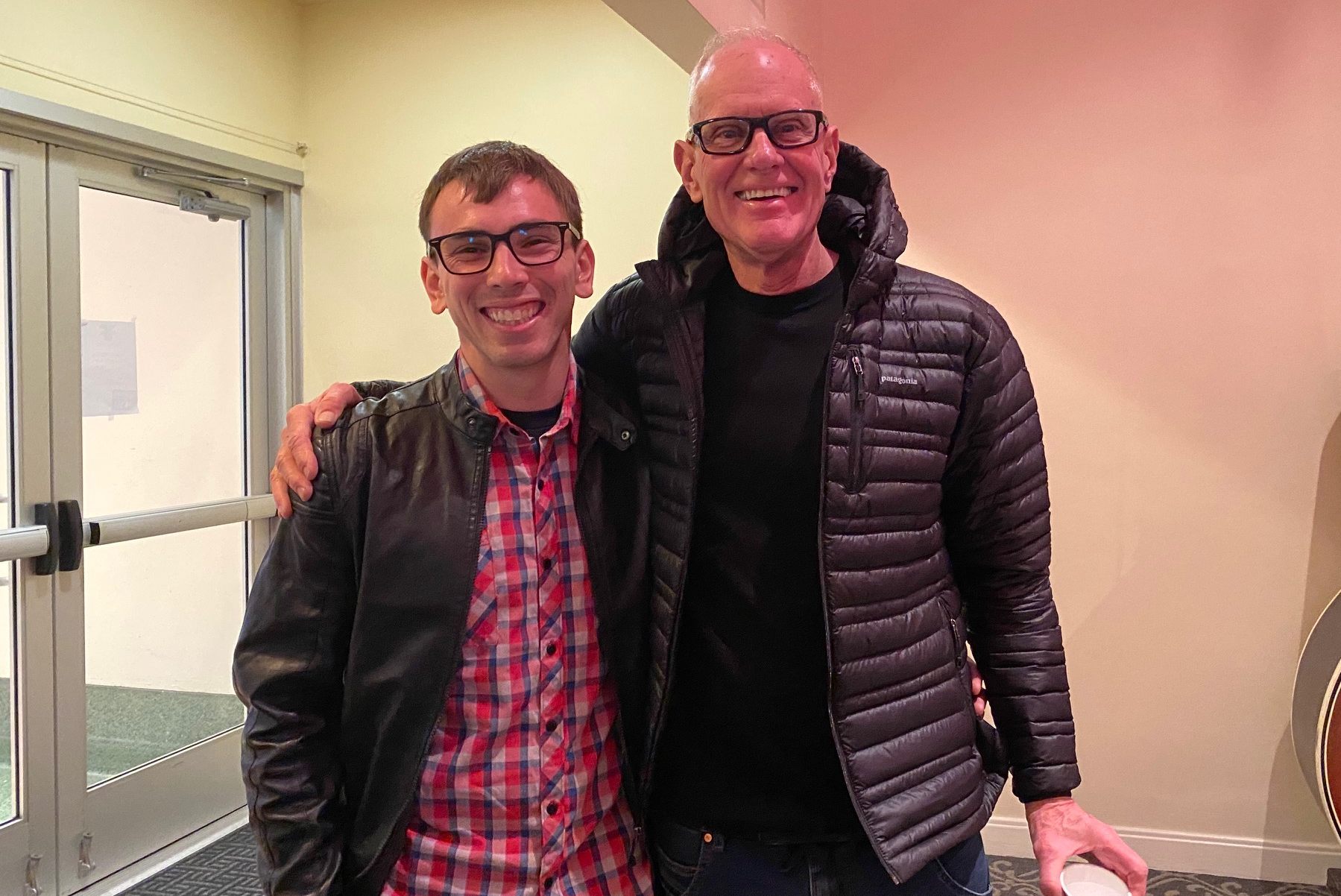 After returning from two combat tours in Afghanistan, Purple Heart recipient Dylan Jouras was prescribed Percocet to manage pain related to injuries sustained in battle. When prescription medications were no longer available, Dylan turned to illicit opioids. Over time, he became dependent on opioids to provide relief from the physical, emotional and psychological trauma he sustained in war. That dependency turned into an addiction, which fueled a downward spiral into depression, isolation, homelessness, and ultimately suicidal ideation. Through residential treatment programs, intensive therapy, and "working" 12-step programs Dylan managed to stay sober on several occasions, but they were always followed by relapse. 
Then he found an opportunity to try psychedelic-assisted therapy. ​
"Psychedelic-assisted therapy saved my life," Dylan says. "It's important that people know there is an effective way to get better from addiction and deep mental health issues. But it's not just going into the woods and taking psychedelics; you need the right support before, during, and after if you want to get better. With psychedelics, I was able to relive traumatic experiences from a different perspective. Psychedelics gave me a healing feeling enabling me to love and accept myself. Once I had that, my depression, PTSD and need to self-medicate just kind of evaporated. I have my life back, and it's better than ever." ​ 
On Tuesday, January 28, the Santa Cruz CA City Council's Public Safety Committee voted to decriminalize psychoactive plants and fungi, a significant vote for Bay Area native Jouras. Since getting clean, he has been working to help others free themselves from addiction's grip. Decriminalization has accelerated his ability to fulfill his mission of promoting wellness.
As a part of this mission, Jouras has become an integral part of Project New Day, a Santa Cruz based non-profit founded by Specialized Bicycles CEO, Mike Sinyard, and leading research scientist, Alli Feduccia, PhD. Project New Day exists to help people overcome addiction and actualize mental health through the responsible and legal use of psychedelics.
According to Sinyard, who lives nearby in Capitola, "Drug addiction, including the opioid crisis, is the biggest threat to our society today. It's estimated that 133 people are dying from opioids in America every day! Current approaches to helping people who are hooked aren't working well enough; however, scientific studies are showing that treatments combining psychedelic medicines and human interaction does."
Feduccia adds, "Clinical research is showing that psychedelic medicines can bring healing and long-term remission from problematic substance use when experienced within a therapeutic context. ​ Findings like these were instrumental in the US Food and Drug Administration awarding psilocybin 'breakthrough therapy' status in 2018."
Sinyard is passionate about addressing societal mental health issues in more effective ways than "big pharma." Prior to Project New Day, he also founded the Outride Foundation to provide evidence-based cycling interventions to improve social, emotional, and cognitive health. He continues, "Santa Cruz's decriminalization is another clear indicator that we are at a tipping point with the acceptance of psychedelics as a means to reverse the tide of this and other health epidemics sweeping our society. ​ One day soon in every city in the country there will be clinicians implementing proven practices involving psychedelic medicines to help liberate people from the grip of addiction. Project New Day is here to accelerate this effort to heal suffering at the individual and societal levels."